NOW - iOS 16 Lock Screen Widgets also available in StepsApp
The new iOS 16 Lock Screen Widgets are now also available in StepsApp with an amazing design!
Counting steps has never been so easy! With the new Lock Screen Widgets you can quickly see all your most important step data and progress. Analyse your steps quickly and easily directly on the lock screen. And that without opening StepsApp! This way, your activities are always quickly visible.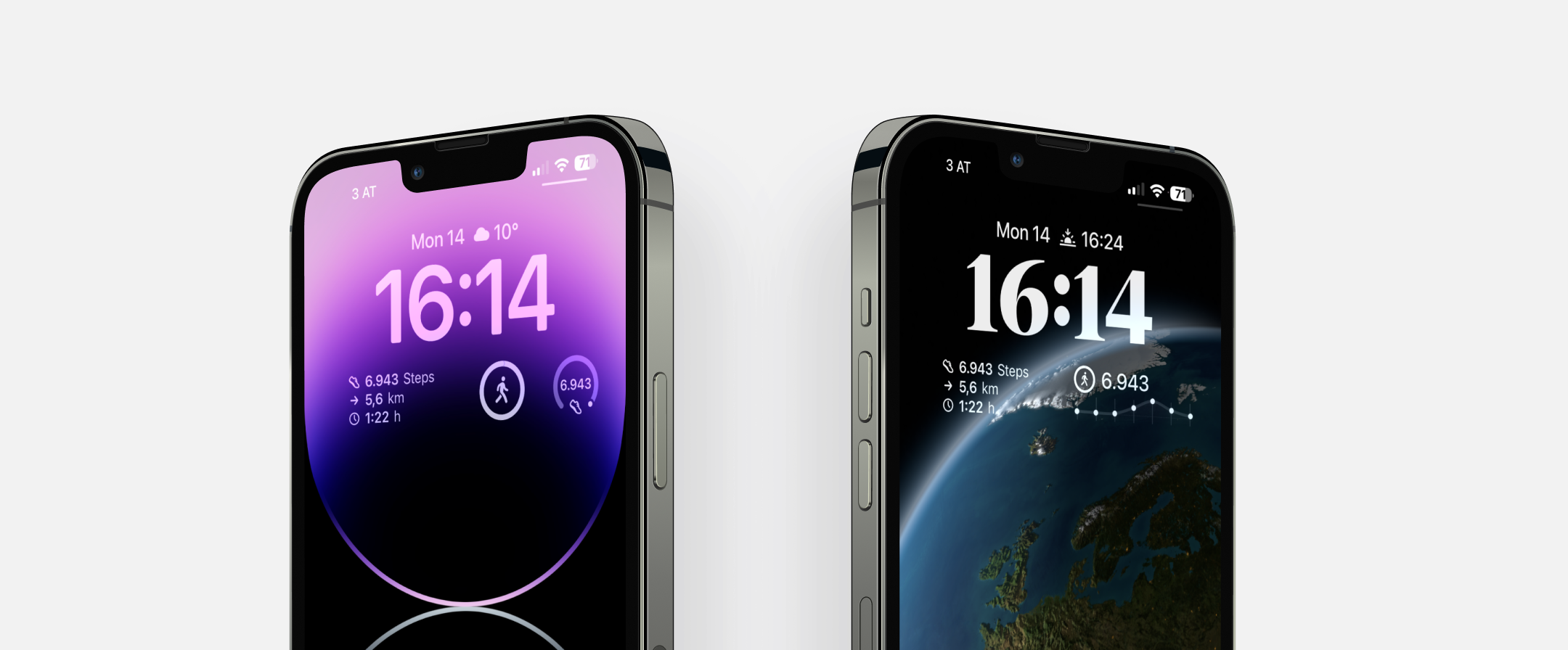 These amazing StepsApp widgets are available in the Lock Screen
Check out the steps throughout the day with these widgets!
How do I set the new Lock Screen Widgets in StepsApp?
Simply long touch and hold the lock screen to customise your lock screen widgets in StepsApp
Touch and hold the Lock Screen until the Customize button appears, then tap Customize.
Tap the box above or below the time to see the widgets that you can add to your Lock Screen.
Tap or drag the widgets that you want to add.
Tap Done.
If there's not enough room for a new widget, you can tap the Remove (-) button to remove a widget and make room for the one you want to add.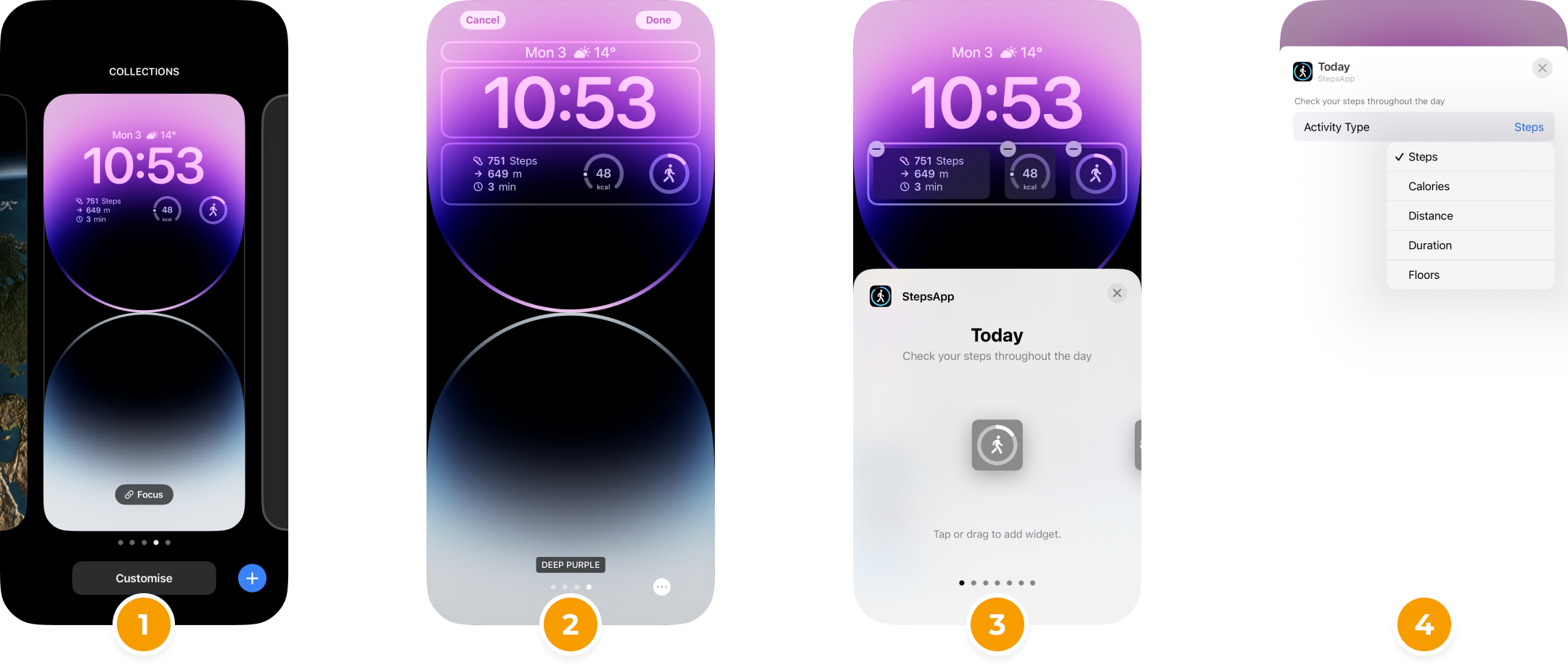 Tap the widget and change the activity type for Steps, Calories, Distance, Duration, Floors.
The lock screen widgets in StepsApp are a real innovation that makes counting steps even easier. You can now check your current progress even faster and at a glance. If you want more details, just open StepsApp with a tab and see the statistics you're used to.
Questions, suggestions or need help? Write us and tell us how you like the widgets.