5 StepsApp Hacks for more Individualization – Try it NOW!
With these simple hacks, you can customize StepsApp for you and make it just the way you want it. Set StepsApp individually.
It is quite simple. We've put together five features of StepsApp for you to customize the app. Whether a different color, different widgets or an app icon according to your wishes.
1. Change your App Look in Dark or Light
Easily change the look of your app and switch between Dark and Light. This feature is free of charge.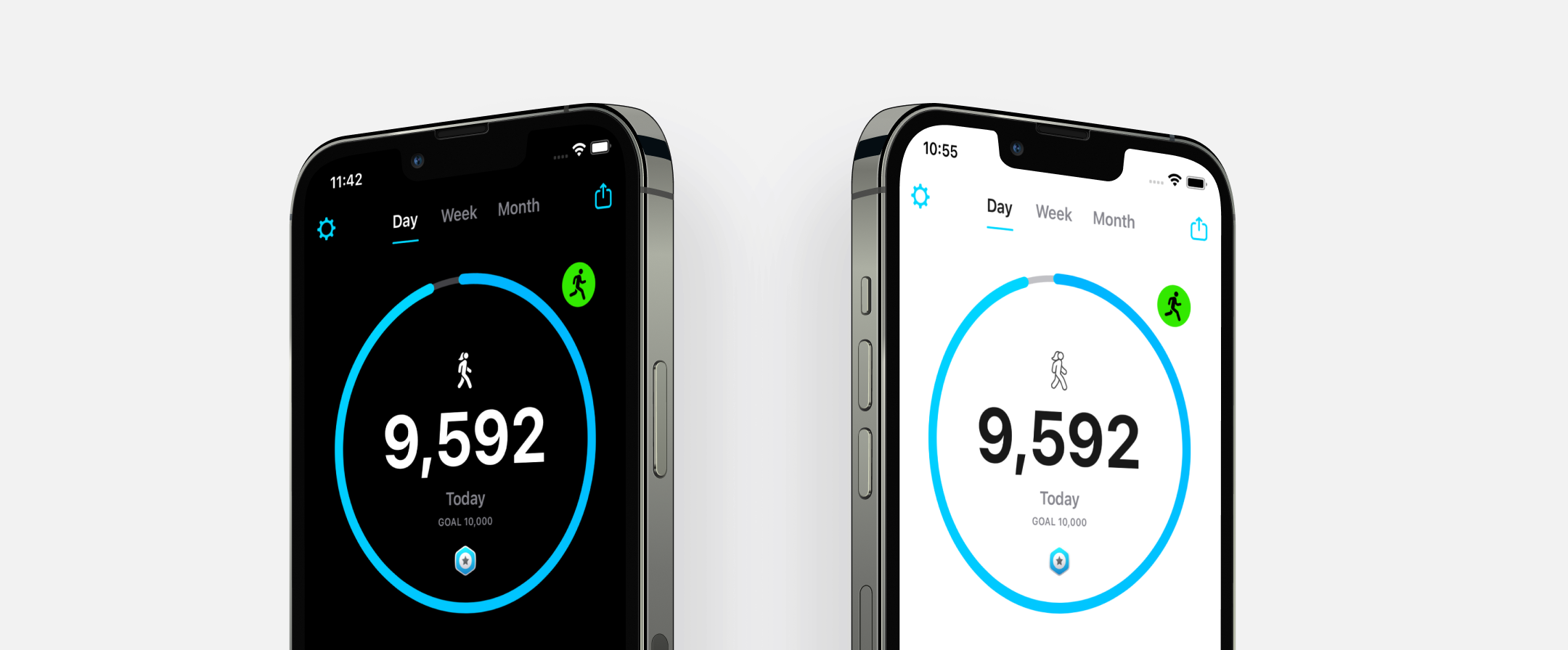 2. Six beautiful App Colors
Choose between six beautiful colors and give your app a new style. Blue is standard and free, the other colors are a Pro feature.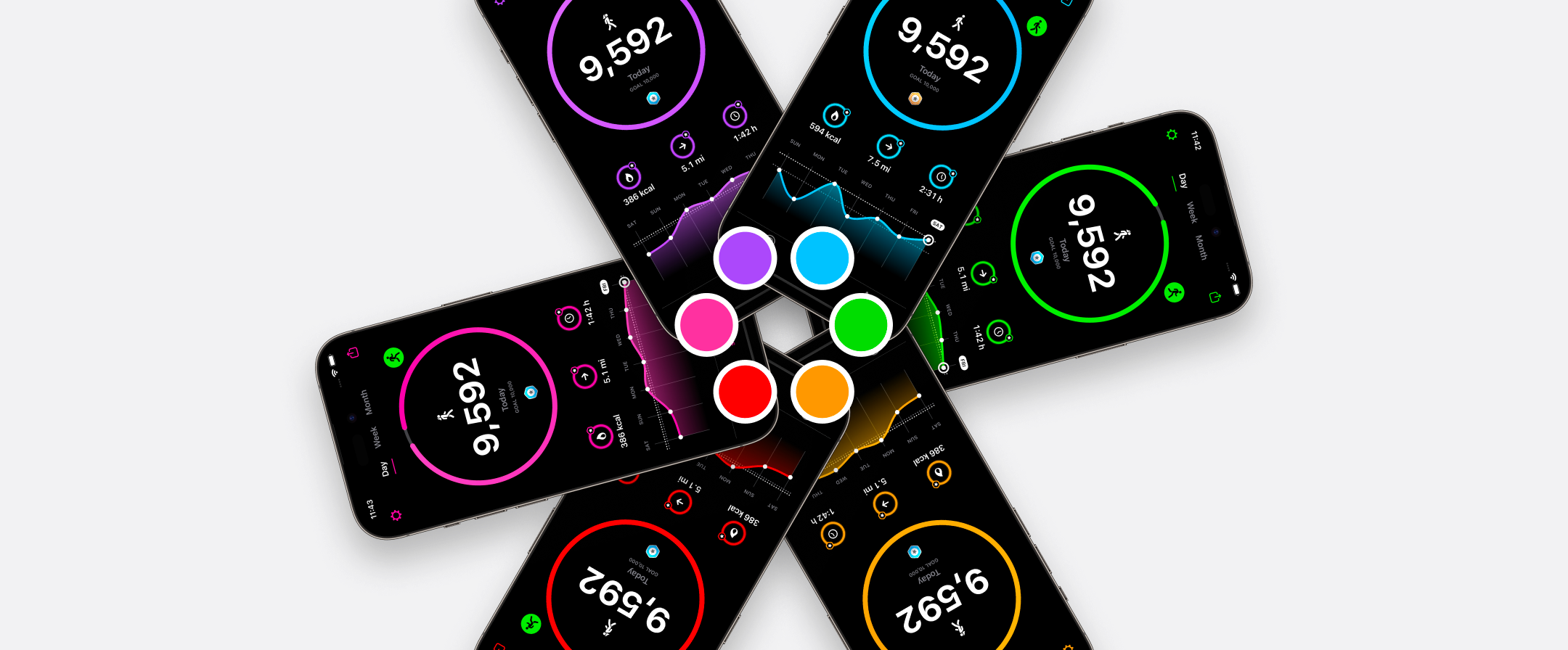 3. Adjust your Today Widget
You can customize the widget as you like and have three versions to choose from. Of course also in black and animated or not. The feature is free of charge.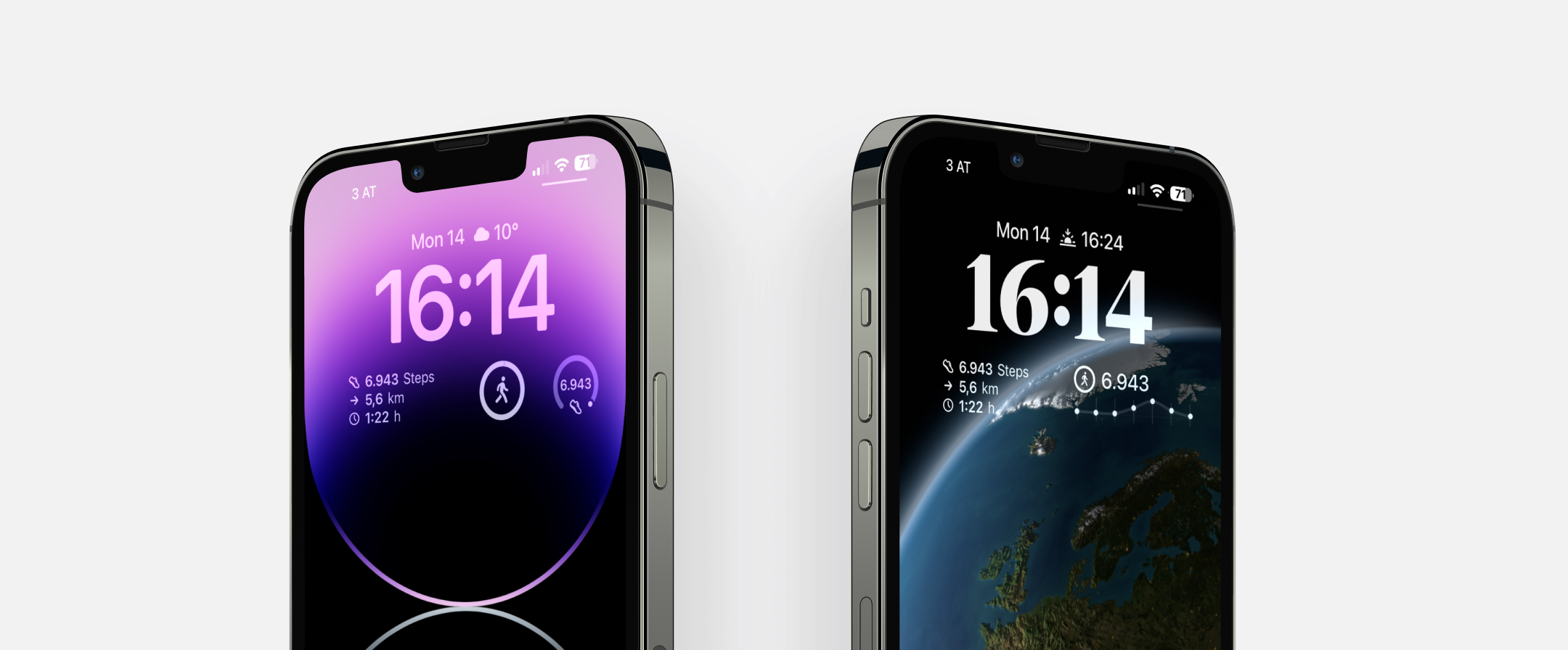 4. Enable App Icon Badge
Change the app icon badge and show your steps directly on the app icon. This way you can quickly see your steps. This feature is also free of charge.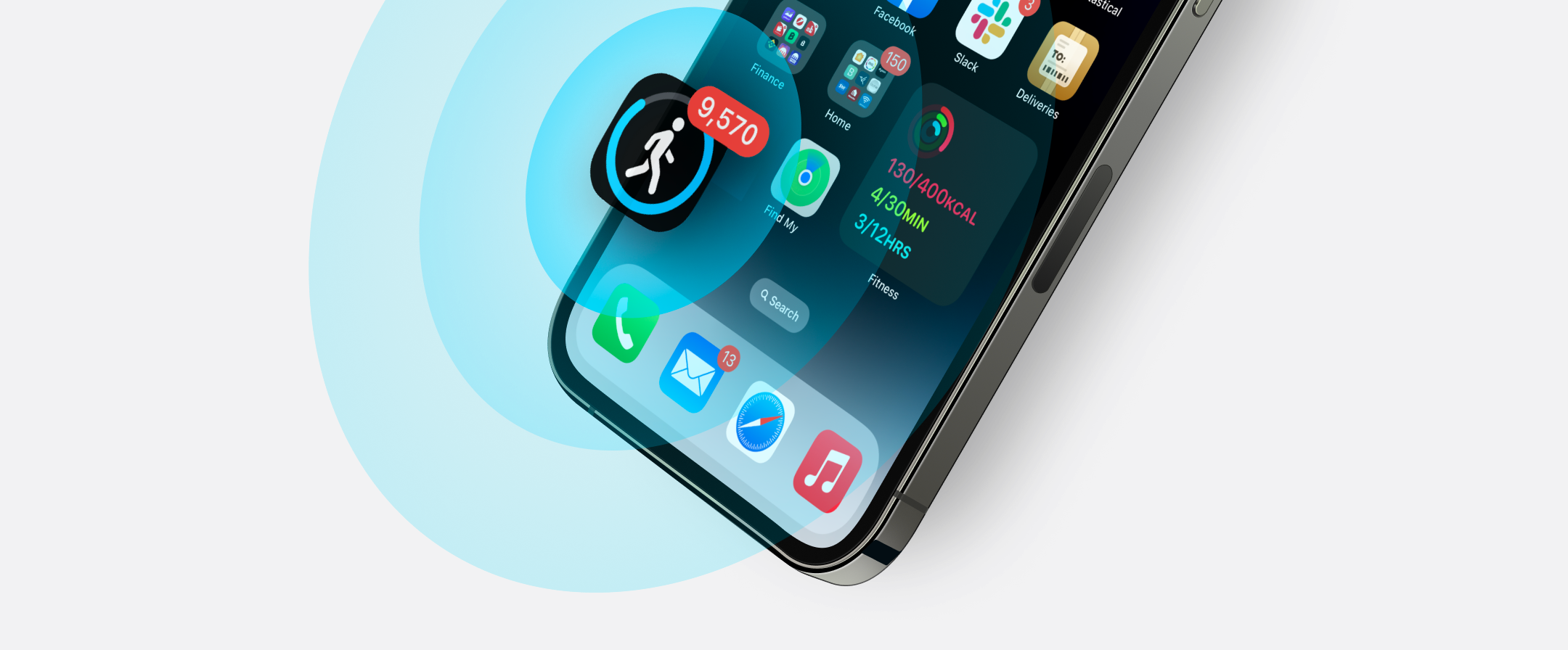 5. Earn Awards and fill the page with colourful medals
Achieve your goals and fill your awards page with color and bring it to life. Many animations, colors and additional info and all this for free.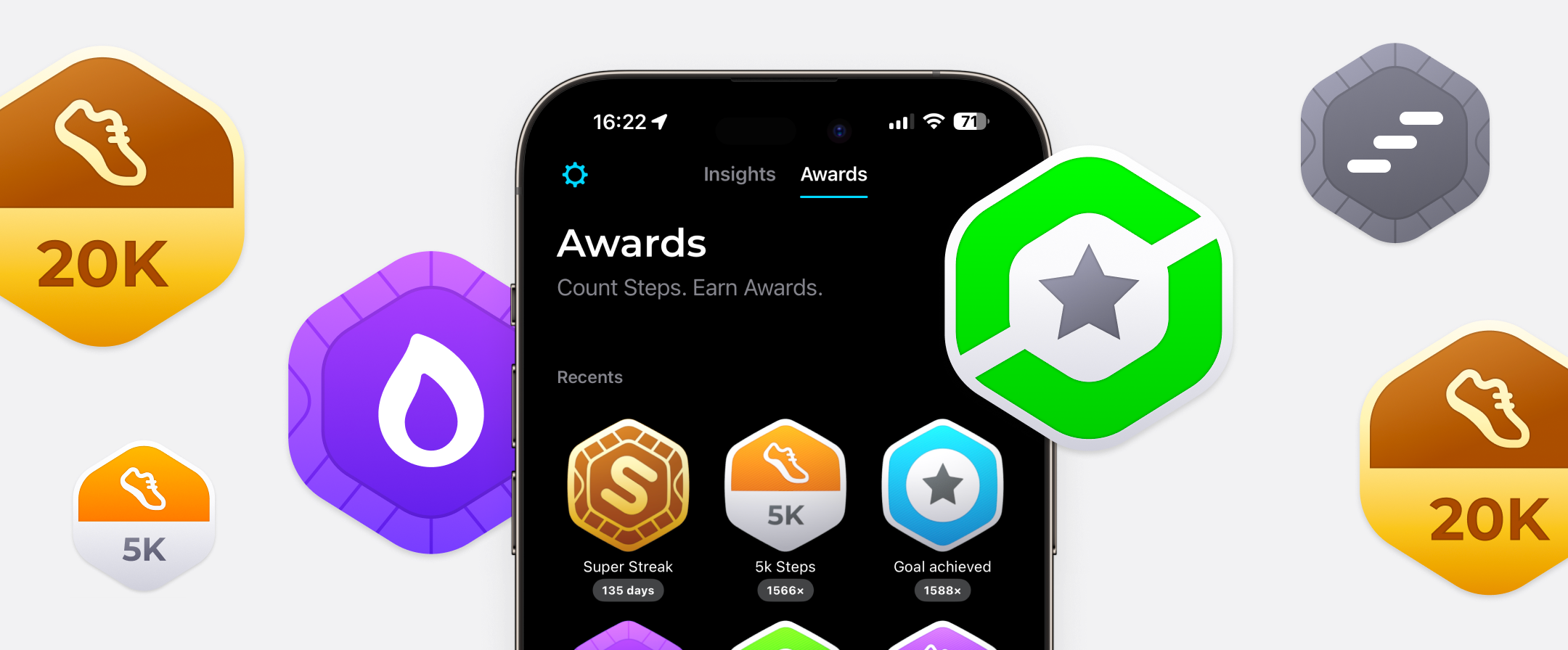 Try it out and make StepsApp your own individual companion. This makes counting steps even easier, since StepsApp can be perfectly and conveniently integrated into everyday life.