NEW UPDATE – StepsApp 6.0 is available!
Finally it's here! Not only the long awaited widget for iOS 14 is included, but also completely new features are on board with StepsApp 6.0.
Our team has worked hard to make the new app-features as practical and exciting as possible for our users. And now it's finally time, the StepsApp update is officially available. Many new features and improved app features await you. Here is a small insight into the new StepsApp version 6.0.
StepsApp 6.0 is now available on App Store
Improved features and iOS14 widgets
The app widgets have been optimized and renewed. They are now compatible with iOS 14, and have beautiful new designs and additional, detailed displays. We have improved and added to the tab bar in the app, without losing any of its original clarity.
The connection between StepsApp and the Apple Watch has also been completely redesigned and improved.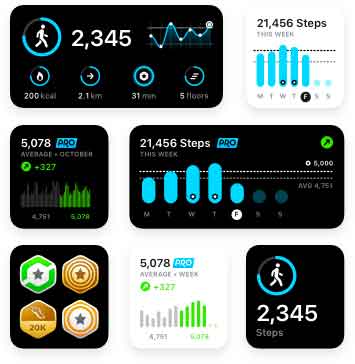 Apple iOS 14 widgets
Day, week, month view
The basic design of StepsApp has not really changed. Many users appreciate the simplicity and therefore we have stayed true to this line. Nevertheless, we have improved the day, week and month view and optimized it even further. Now even the week is well represented and can be compared at a glance.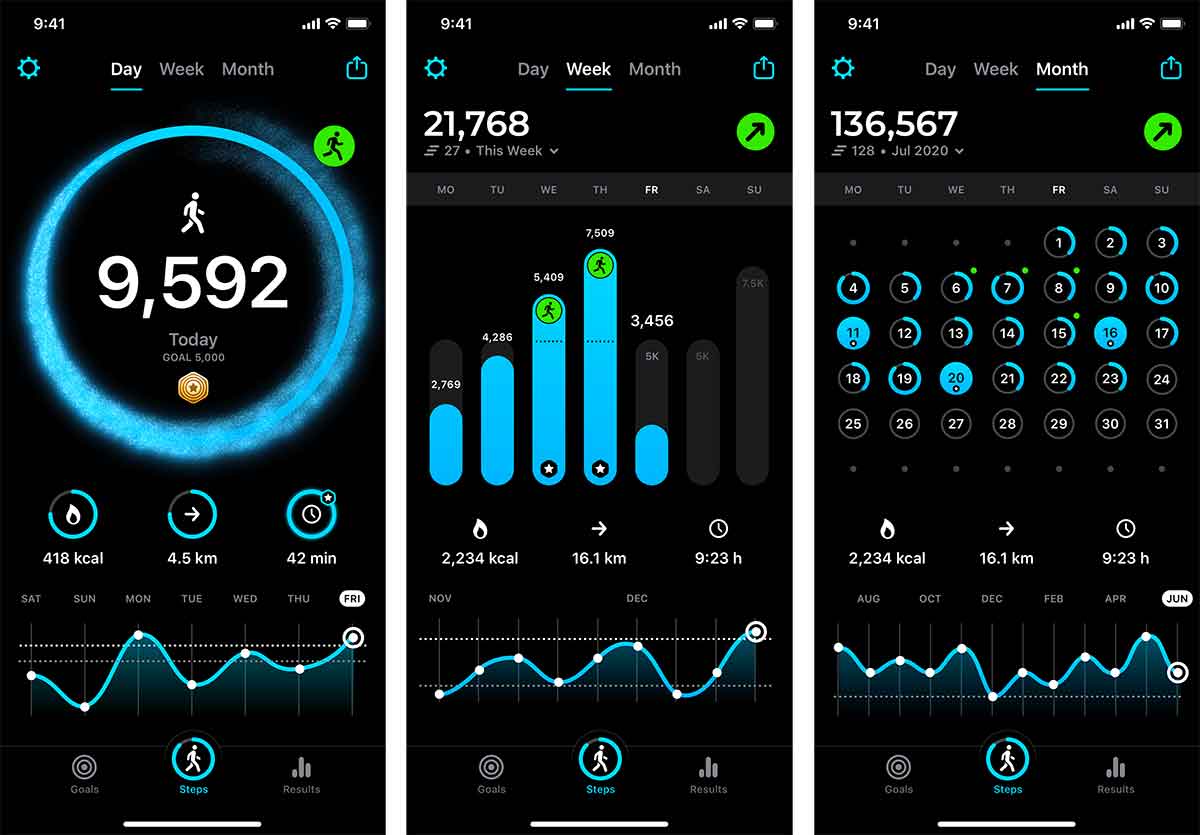 Day, week, month view on StepsApp 6.0 – with a better week overview
StepsApp with dark and white mode
The app can now easily be displayed light or dark in the new version. By default, StepsApp has always been in Apple's dark mode, but now it is also available with a light background. Manually or automatically adjusted, depending on the setting in the phone.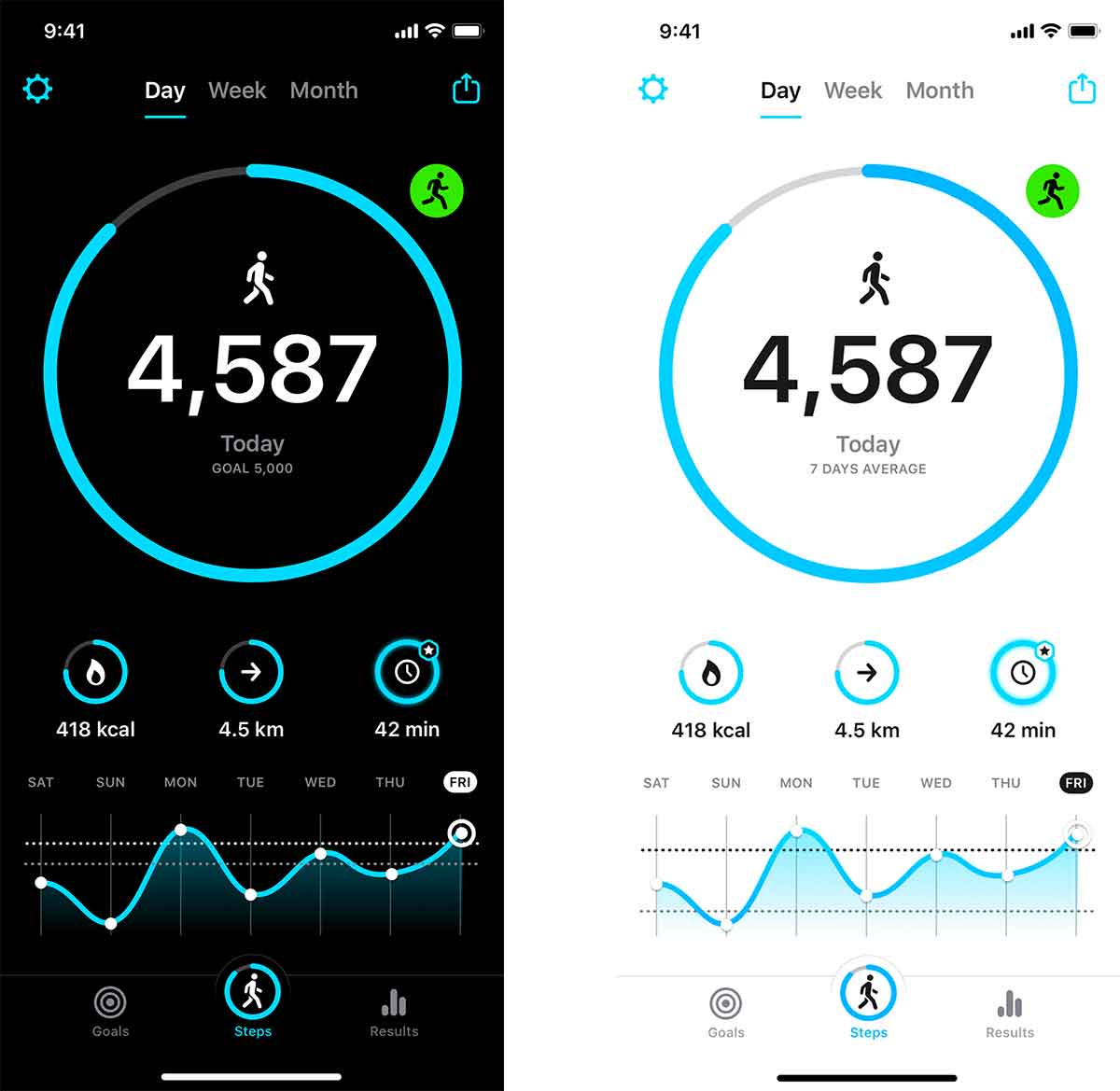 Dark and white mode like on iPhone now available for StepsApp
The new 'Awards' feature!
The new app feature 'Awards' is a graphically elaborately designed feature and makes it possible to keep track of past step counting successes in a nice, motivating way. It allows you to look back on step goals achieved and the most successful days, weeks, months and years of counting steps. This new app section motivates you to achieve even more step goals in the future, and to set new, bigger step goals.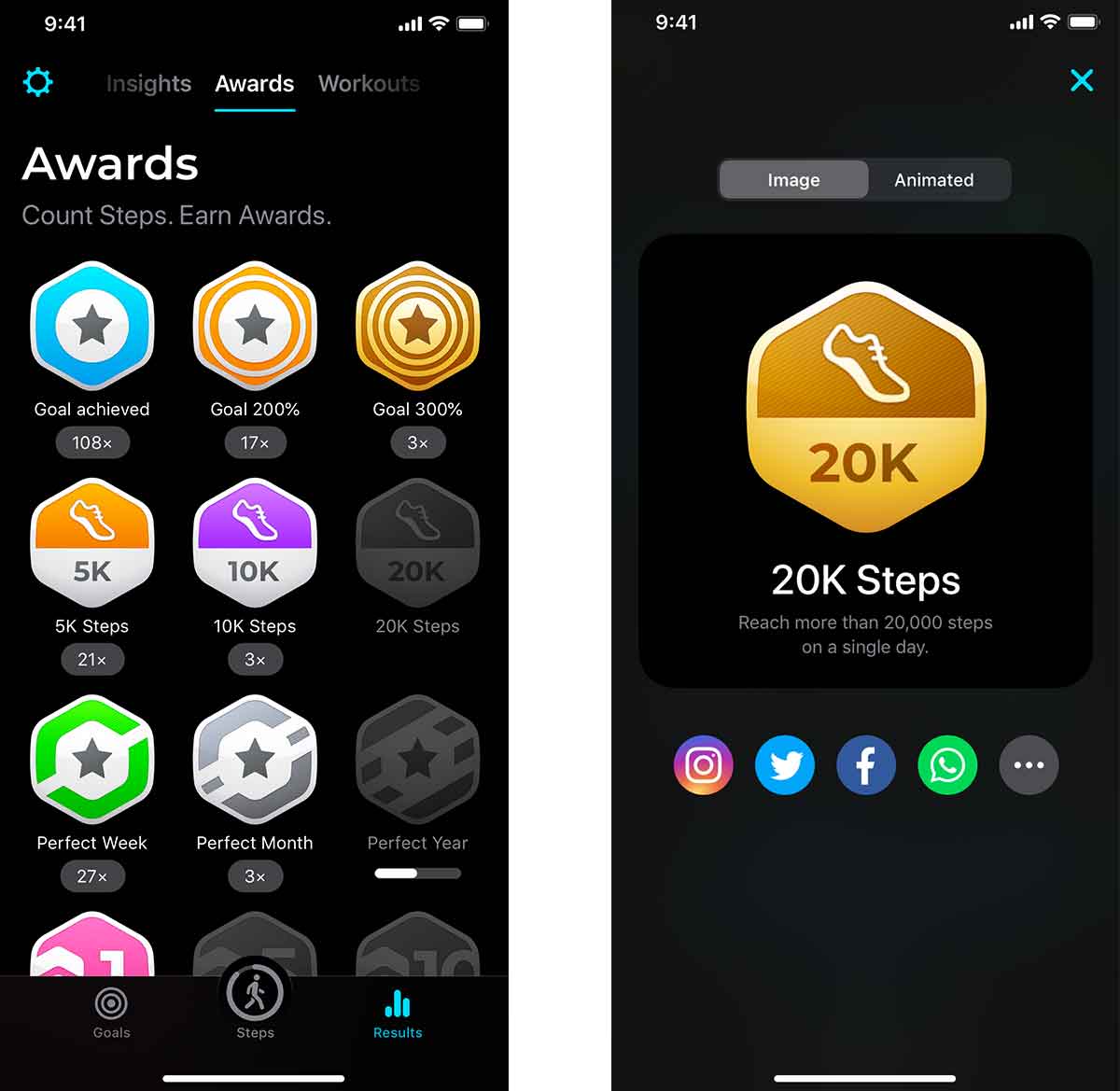 With the awards you will not lose motivation and you can share your successes with your friends
StepsApp Insights – new statistics
Many users have asked for a more detailed evaluation. Now it's here! View your step trends, compare your averages and set new records. With StepsApp 6.0 you have new possibilities to evaluate your activities.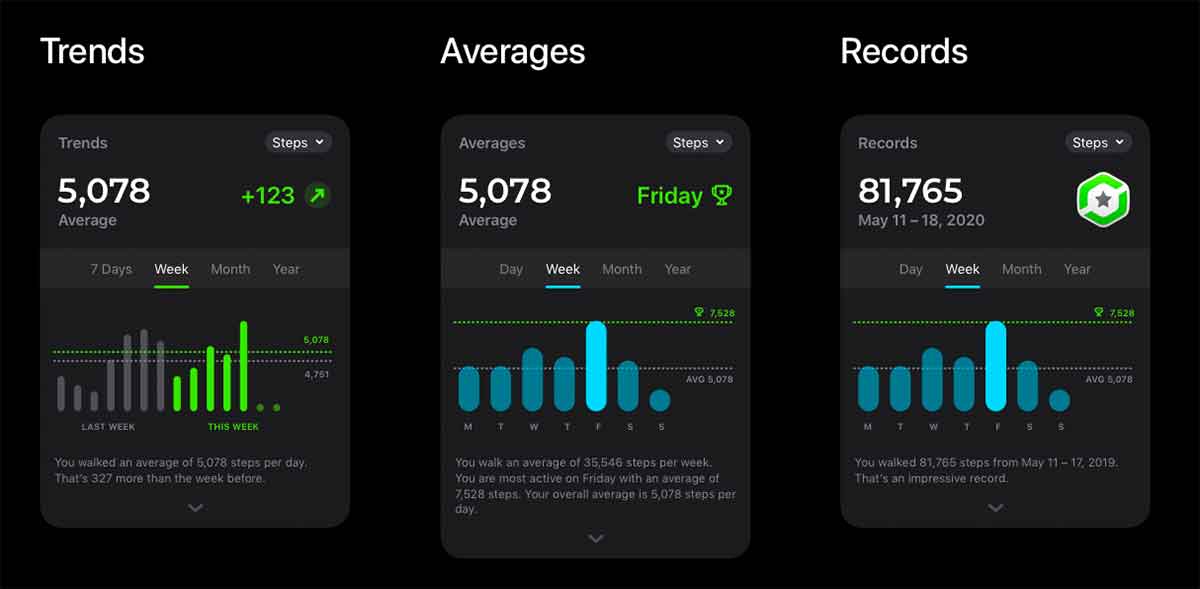 Trends, Averages, Records – new statistics and evaluations in StepsApp
Share your results on social media
With StepsApp you can share your activities with your friends and share on social media as usual. What's new is that you can also share your awards. Either as an image or as an animation. And you can do this directly from StepsApp on Facebook, Instagram or your favorite platform.

Social Sharing – Share your experiences / steps results with your friends
Rating – feedback – notifications – reports
As usual, there are also regular notifications in the app if you want. You can easily set this in the settings of the app. We also appreciate feedback and a rating in the AppStore / Google Play Store.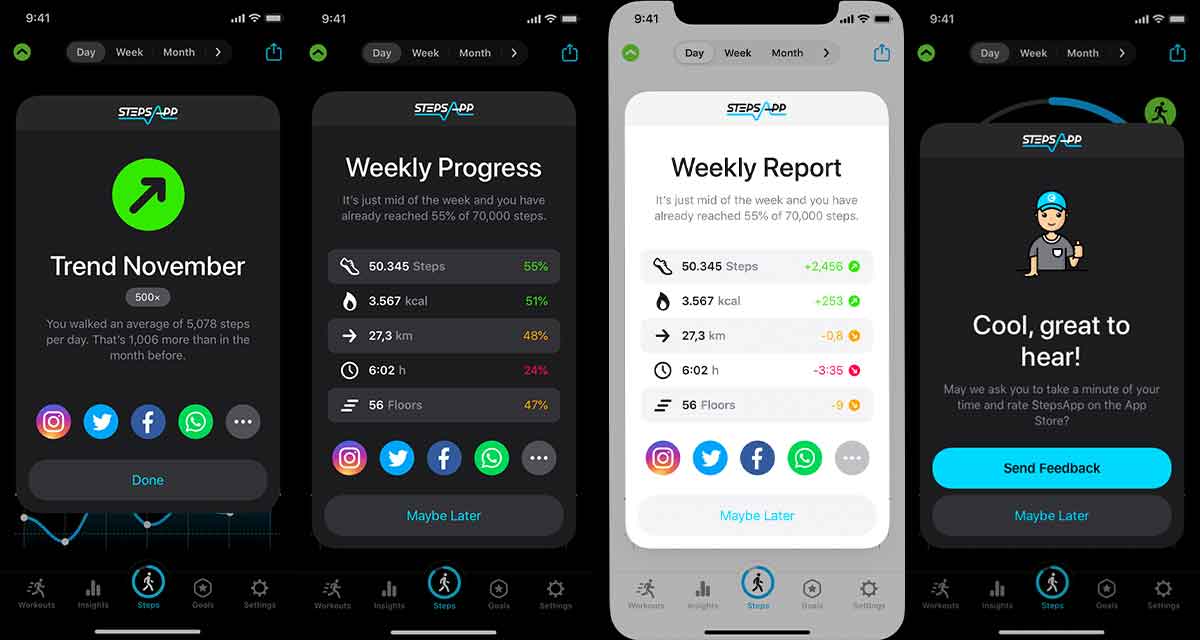 Feedback, weekly report and news about your progress
DOWNLOAD STEPSAPP 6.0 NOW ON APPSTORE
Counting steps and keeping moving becomes more beautiful, motivating and more clear with the new StepsApp update. Be excited!